THE MAUI MARATHON – : Sunday April 24th, 2022:The Maui Marathon features one of the most scenic courses in the world – a point-to-point route that starts in Kahului and then hugs the spectacular Pacific coast line for more than 17 breath taking miles before the race finish in Ka'anapali.***Please use caution if you are driving to and from Lahaina/Ka'anapali as there will be Marathon participants on the side of the roadway (see map). Make sure to give yourself sufficient time to get to your destination on Sunday. April 24th.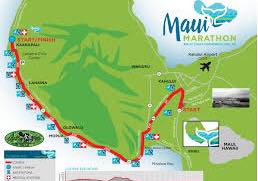 RACE WEBSITE
Additional race information can be found at http://mauimarathon.com.PLACEKa'anapali Beach Hotel
2525 Ka'anapali Parkway
Kaanapali, HI US 96761DESCRIPTION
The Maui Marathon event is the longest event in the state of Hawaii, the oldest marathon west of the Mississippi River! It has been chosen as one of the top 10 Most Scenic Marathons in the nation by Runner's World magazine (Feb. 96), and the #10 destination marathon in North America, by the Ultimate Guide to Marathons. More recently, our half marathon was voted the "Best Jaw-Dropping, Breathtaking, I'm-Never-Going-Back-to-Work Running Trips to Take" by Runners World Magazine (Jan. 2020).
Valley Isle Road Runners club members receive a 30% discount on entries for the full and half marathon distances only until April 3rd, 2022 (discount does not apply to Kamaaina/Military,10K, 5K, Relay entry fees or virtual races). Send an email to [email protected] for a discount code.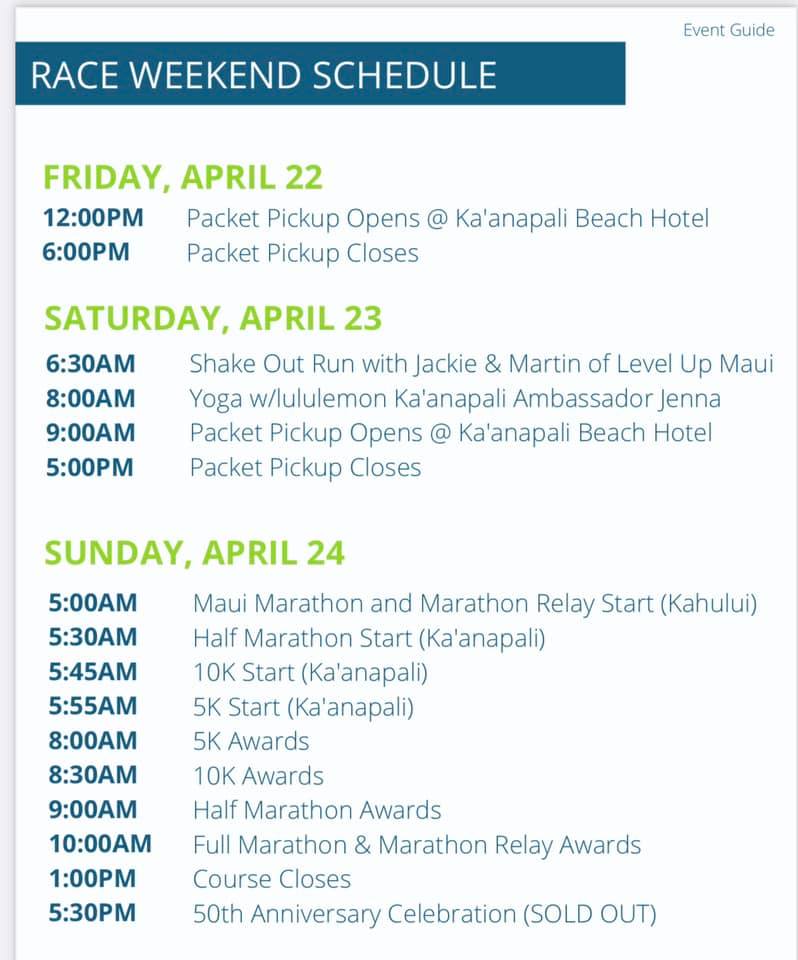 Event t-shirts will be ordered on March 17, 2022. After that date there is no guarantee for a t-shirt or the correct size. Online registration closes at midnight on April 18, 2022.
PLEASE NOTE: Event Insurance is available for purchase during the online registration process. It may not be purchased once your registration is completed. Entry fees are non-refundable and non-transferable under all circumstances. Once we receive and accept your entry, the event will not issue a refund if you cannot participate and you may not sell your race number to anyone else. We also do not allow entries to be rolled over to another year. Click here to view our entire event cancellation policies.