If you're looking for the thrills of zip lining while visiting Maui, check out Skyline Hawaii and their Kaanapali 8-Line Adventure tour. Hands down this is the best Zip Line adventure you will find on the Valley Isle of Maui. While you'll start your trip in town, the excitement comes quickly, starting with a hair raising trip up the red dirt road that is sure to get your heart racing well before you strap into your first zip line. Once you've reached the top of the mountain, you'll soon understand while this tour with it's awesome scenic views of Maui's West side are second to none!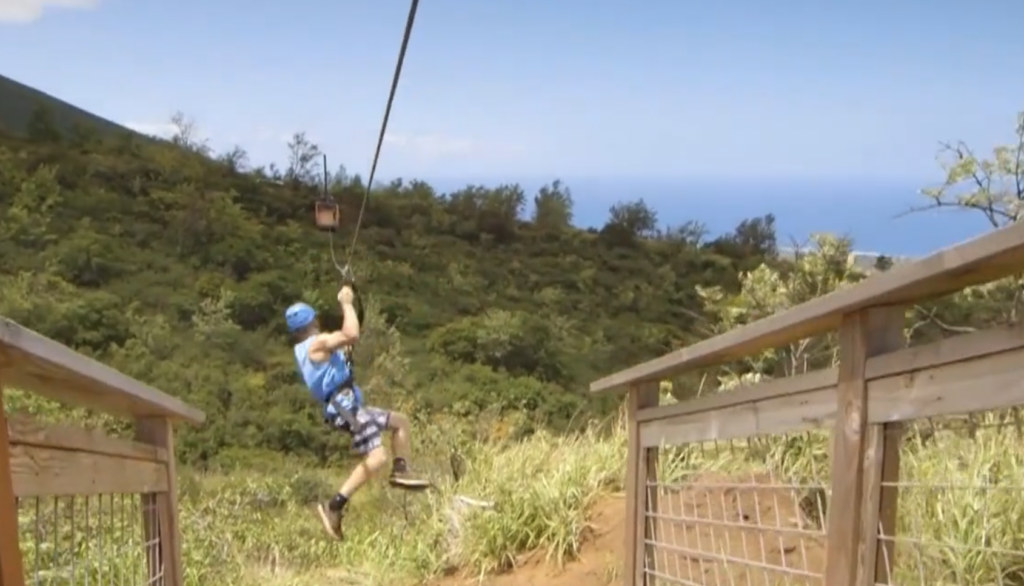 Kaanapali 8-Line Adventure
Zip at thrilling speeds up to 150 ft above the ground on our 8-Line Kaanapali zipline tour. Located in the mountains above the Kaanapali Resort area, you will marvel at the wide open ocean and unmatched views of the outer-island views and rugged West Maui Mountains.
TOUR HIGHLIGHTS
Ziplines: Travel at thrilling speeds past Kaanapali's remote coastal landscapes with views of Maui's untouched landscape and the Pacific Ocean.Experienced and Certified Guides: The guides aren't only trained for safety—they've had three days of training on Hawaii's rich culture and history and will keep you entertained throughout the tour. All Skyline guides go through a comprehensive 80-hour Guide Training Program, which includes shadowing an experienced guide and certifications in first aid, CPR and defibrillator training.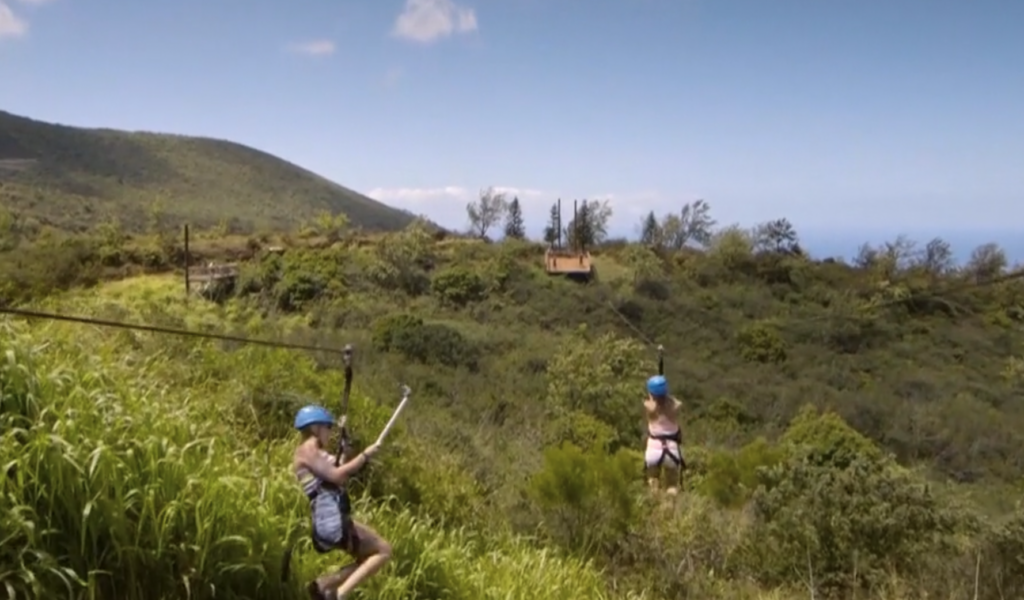 For more information about Skyline Hawaii or to book your day of adventure zip lining through the West Maui Mountains, check out their website at: www.SkyLineHawaii.com or give them a call at 808-518-2260!