Home Maid Cafe – 1280 S Kihei Rd Kihei, HI 96753 PHONE: 808-874-6035
Open for breakfast and lunch, this is a place where locals go to get good eats, quick at a great price. We asked the owner why they don't charge more – simple, local people are my customers so I want to treat them right! Well, wether you're a local or not, you're welcome at Home Maid Cafe!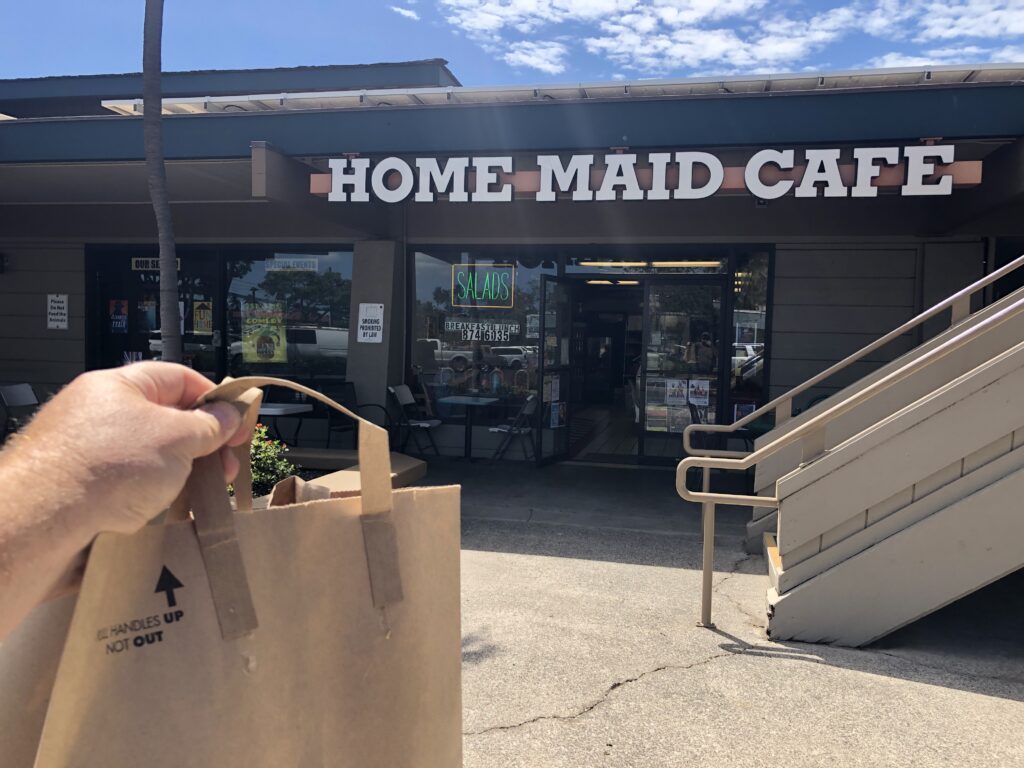 With a variety of comfort foods to choose from – egg sandwiches, fried chicken and local plate lunch specials, one of our favorite items is their made to order malasadas. With or without filling you won't go wrong as these babies come out of the frier HOT and FRESH.
Parking is super convenient at the West Side Azeka Mall, you can park and walk right up any time – but don't forget Home Maid Cafe is only open until 2pm daily. Be sure to check them out on your next visit to Kihei.