Does Maui Really Have A Nude Beach?
Some people come to Maui for years without ever knowing about Little Beach and it's alter ego, can you guess what it is? Yes, it's true, Maui has a nude beach and most people never find it because, well it's a bit hidden. If you're looking for Little Beach, you may want to start with Big Beach, but please keep your clothes one if you decide to spend the day at Big Beach.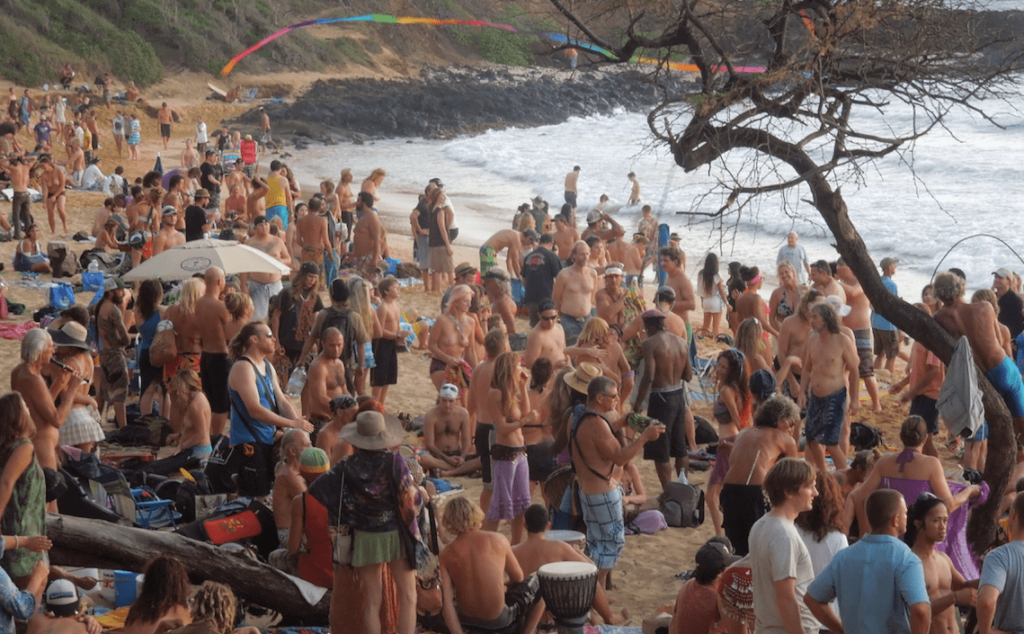 Little Beach is located south of Wailea just a short drive from the popular tourist and vacation condo areas in South Kihei. If you decide to make the trek down to Little Beach, it's always best to leave as early in the day as possible because parking is limited and finding a space is often challenging. While Little Beach is known for being clothes optional, most people go there for the Sunday night drum ceremony. We won't go into detail describing what happens at the ceremony but we'll suffice to say that this is an event best suited for an over 21 crowd.
If you decide to go, be sure to leave your inhibition's behind! If you've been, leave us a comment and let us know what your experience was like? Was it what you thought it would be? Would you go again? We love to hear your thoughts… Mahalo!